Dongguan Zhanhong Weaving String Co., Ltd.
 Company ProfileDongguan Zhanhong Weaving String Co, Ltd., established in 1992, is located in the famous manufacturing base Dongguan China. We specialize in a variety of lanyards, luggage belts, pet leashes, shoelaces, fashion belts and other straps extending products. Entitled to handling export and import, European Union, North America and Japan are our main markets.In 2003, we purchased the land of 13,000 square meters to have our self-built modern standard workshop with more than 20,000 square meters. After more than 20 years' efforts through 3 generations, we became one of the largest lanyards & shoelaces manufacturers in China and with fixes assets of 50 million RMB. We have our own dyeing, weaving, embroidering,silk-printing, heat-transferring and assembly department. All manufacturing processes are done on site at our own factory, allowing us to better control the quality at every stage, therefore to guarantee our overall production efficiency.We owned an experienced, highly skilled and stable team of sales, production and administration after years of continuous cultivation and construction. With adequate and reasonable staffing arrangement, we provide our customers with timely and thoughtful service always. Meanwhile, we have strong technical force and sense of innovation, focusing on R&D of products, has obtained more than 10 patents, and the patent products in the market share is continuously improving, moreover, quality of our products keep the leading level in the same filed.We passed BSCI, COCA-COLA, UNIVERSAL and ISO9001:2000audit. Superior quality, stylish designs, competitive price and perfect service won us honorable customers. We are 2012 London Olympic and Paralympic Games' official lanyards sole manufacturer. We also work with the top-class enterprises such as Disney, Coca-cola, Vodafone, L'OREAL, Walmart, Samsung, Hello-Kitty, Microsoft, Canon, etc.We will always strive to provide you the most competitive products no matter you have just started or have already been a leader in this field. Small straps carry your brand. Details determine success or failure, quality connect our future. Through our small straps, we will make every one of our customers, each of your brands to be more outstanding in the world as you expect!
brand
The biggest one in the world
Fairs
The biggest one in the world
production
Producing capacity
markets
Shares in China and in the world
Customers
The biggest one in the world
The strength
We have our own modern standard workshop building with our own dyeing workshop inside
Disney, Olympic official lanyards, Coca-Cola
Internal information transformation
Enviroment-friendly,non toxic
Fast customized design services(Connected with third party designing platform)
Newspapers reports
1, Offer product consultation for users free, our consulting hotline is 0086-769-88666118*8010.

2, Offer the samples of product enterprise brief introduction, certifications etc materials for user free.

3, Invite the customer to visit our company and learn our production, procedures, samples, testing installation and quality management system.

4,Offer desingn service for customers free.
1. During manufacturing, we will invite the user to check all of our procedures and testing, and inform the user the testing standards and testing results.

2.After signing the contract, we will follow the order till delivery. If the customer requires for QC before delivery, our sales staff will cooperate with you actively in order to ensure the smooth fulfillment of QC.

3.In accordance with the assigned packing and logistics of customer, we will prepare for delivery and ensure the timely delivery
1. We will repay a visit for users periodically. And learn the usage of our products. At the same time we will solicit opinions in quality and technology, in order to better serve for customers.

2. Special email of after-sales service: info@zhanhong.com.cn

3. Regularly send our season's greetings and recommend our new products etc.
2019-12-03
《Xiamen Evening News》 Report about our factory.
"Xiamen Evening News": Son-in-law of Xiamen manufactured the lanyards ofLondon Olympics, which exposed the struggle history of starting empty-handed xm.fjsen.com 2012-08-01 18:10 Liying Liu Source: Xiamen Evening News Let me remark Please see the report of " Xiamen Evening News" about our factory : http://www.fjsen.com/d/2012-08/01/content_8974965_4.htm Jieming Chen said, there are a lot of businesses, many international brands commit them to produce lanyards, so he didn't notice the usage of these products. Until the...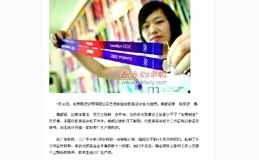 2019-12-03
《Dongguan Daily》 Report about our factory.
"Dongguan Daily": 700 thousand lanyards of official certificates of London Olympics were manufactured by the enterprise of Dongguan The enterprise had passed the overall inspection of authorized third party before it obtains the order. Weifeng Sun Source: Dongguan time network --Dongguan Daily &n...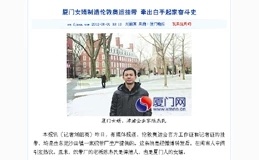 2019-12-03
products of London Olympics were manufactured in zhanhong
The factory received "mysterious"order. It confirmed the goods usage by MicroBlog on Olympics eve. Source: Southern Metropolis Daily on July 31 of 2012 Author: ZhanglongXu YiqiChen Summary: for many years,in many large tournaments we always found the elements of " Made in Dongguan", ofcourse including London Olympics. The reporter of Southern Metropolis Daily learned yesterday that thelanyards of Olympic official employee's cards & reporter's cards wereproduced by a WeavingString factory in Shatian town. ...
Address:

Xitailong Industrial Area, Pearl road, Shatian Town, Dongguan City, Guangdong Province, 523981, CHINA