Welcomed to visit our booth--Exhibitions 2023.10
Dear Valuable Customers,
This is the invitation from Dongguan Zhanhong Weaving String Co., Ltd. We will participate in Canton fair phase 2 ,phase 3 and HongKong Mega Show Part 1 and Part 2 exhibitions.You and your company representatives are sincerely welcomed to visit our booth. HK Mega Show and Canton Fair booth numbers are as below:
Exhibition Name:HongKong Mega Show
Part 1 Booth number:1E-E15 Date:Oct.20th -23rd
Part 2 Booth number:3F-F16 Date:Oct.27th-29th
Exhibition Name:Canton Fair
Phase 2 Booth number:20.2J23 Date:Oct.23rd -27th
Phase 3(Pet products) Booth number:10.1L05 Date:Oct.31st-Nov.4th
Phase 3(Office supplies) Booth number:10.3C10 Date:Oct.31st-Nov.4th
Website of our company:www.zhanhong.com.cn
We specialized in manufacturing lanyards and pet wearable products with rich experience,high quality and competitive prices .
If you have any question or enquiry, please don't hesitate to contact with us .
Dongguan Zhanhong Weaving String Co.,Ltd
Contact Person: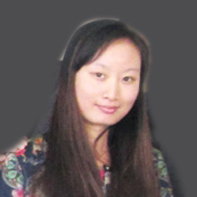 Amanda

E-mail:
info@zhanhong.com.cn

Tel:
(0086)-769-88666118-8010 / (0086)-13450015004

Fax:
(0086)-769-88666138

Postcode:
523981

Address:
44th Pearl road, Shatian Town, Dongguan City, Guangdong Province, 523981, CHINA