Hidden Champion of lanyards production in the world
1, Built Dongguan Zhanhong the global hidden champion in lanyards field through three generations of 25 years'operation.
Our Taiwan family appointed Chen Minyi as General Manager, brought shoelaces production technology from Taiwan, invested and setup factory in Guangdong Province in 1990, named Yuchang Weaving Co.Ltd which specialized in shoelaces making. My father Chen Zhizheng joined Yuchang Corperation under invitation of our Taiwan family and mainly responsible for business development. In 1992,my father established Zhanhong Weaving String Co.,Ltd. As the eldest son,I took charge of the factory affairs,it developed rapidly and demand always exceed supply. I sensitively found great demand of lanyards in the market, seized the opportunity and devoted ourselves in lanyards field when it first appeared in European countries in the beginning of 21st century. From Taiwan to Mainland,through three generations of more than 20 years'continuous efforts,Dongguan Zhanhong Weaving String Co.,Ltd had been hidden champion in lanyards filed in the world.
2. International standards, plant planning and full set of production lines.
In 2003,we purchased 13,000 square meters lanyard and built our modern standard workshop with total more than 20,000 square meters.With nearly 3000 square meters of factory gardens,various types of productione quipment,and fixed assets of about 50 million RMB.
3, High standard quality control system and production process
We have our own Rohs standard dyeing ,weaving,computer jacquard,silkscreen printing, heat transfer and assembling department.The first to have our own product testing laboratory. Meanwhile,to construct strong quality control system,we employed professional person who had rich experiences on quality controlling in Janpanese enterprise.Which ensured us efficient and stable production under good quality control with perfect matching.
4, Efficient and professional core operation team
In 2004,we introduced partner system and started to go out of family management.This formed us an experienced,highly-skilled,stab leand strong sales,production and management team.
5, Having a number of industry patents, focusing on R & D and environmen talprotection
We are one of the first to participate in research and development of ECO friendly material for lanyards,cooperated with many well-known brands and strongly promote the use of recycled fiber,biodegradable bamboo and other new environmental materials etc.
6, Choice for 60% of the world's top 500 enterprises.
We've passed the audit of BSCI, Sedex, Coca-Cola, Vodafone,L'OREAL, Universal, ISO9001:2000 and so on. Our more than 20 years' profession and concentration on our lanyards field helped us won a lot of upscale customers. More over,we are the sole official manufacturer of 2012 London Olympic and Paralympic Games and worked with many top-class enterprises such as Disney, Ferrari, Budweiser, Hello-Kitty, Microsoft, Sumsung, Baidu, Fedex and SF express etc.
7, With the global first market share
We can produce over 10 million yards of different lanyards monthly ,and more than 100 million pieces lanyards a year with our high output,wide sales and big impact in the market.We are one of the first batch to participate publicity and promotion of Alibaba International station and to apply Canton Fair booth through our own company name. Our lanyards sold directly or indirectly to all corners of the world and thus achieved full coverage of countries with out competitive prices,quality and services.
8, Small orders,personalized and rush delivery
We firstly carried out the process of informatization reform, in order to adapt to the personalized and customized requirement under new environment,and to break through the bottleneck of production management.The use of the latest Internet technology rebuilt relations between customers and factories, users and the third party design agencies or individuals can join the earlier stage design of products. We've easily achieved the diversity of small quantity orders,quick responses between two parties,and have been the new manufacturing enterprise with data real-time sharing. The informatizationre form will definitely greatly improve the efficiency of our production,management level and experience effect for customers,which will make us a more competitive leader enterprise for lanyards making in the world!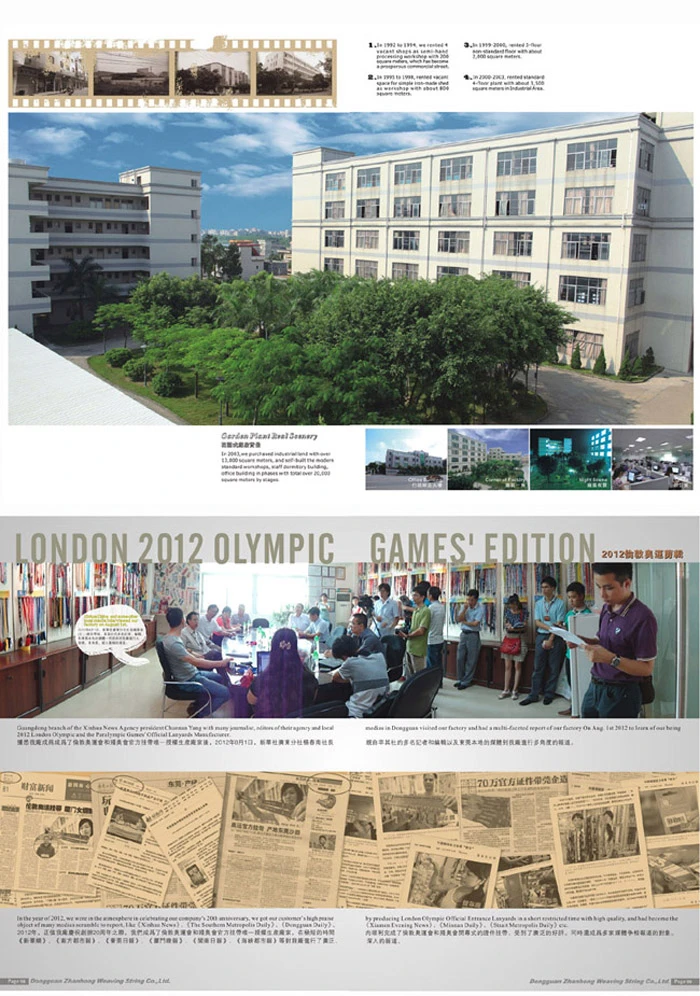 全球挂带生产领头羊
1、历经三代人廿五载经营,铸就东莞展宏挂带行业龙头地位
1990年,我们台湾亲人家族以陈敏义为总经理在广东省新会投资设厂,引入台湾鞋带生产技术,创办新会裕昌织造企业有限公司,专业生产鞋带。家父陈志征在台湾亲人的邀请之下南下新会,参与裕昌企业的建设并主持业务拓展工作。1992年,家父陈志征创办展宏织带有限公司,厂务由身为长子的我负责管理,业务发展迅猛,产品供不应求。21世纪初,当欧洲地区最早出现挂带需求的时候,我们就敏锐地捕捉到了这个新品类的巨大需求,审时度势,全身心地扑入到挂带这个新行业中。经历了三代人的积淀,从台湾到大陆,经过二十多年持续、不懈的努力,造就了东莞展宏织带有限公司成为全球挂带生产行业的领头羊。
2、行业国际化标准、厂房规划和全套生产线
公司于2003年购入土地13000多平方米,自建现代化厂房20000多平方米,拥有厂内花园近3000平方米,各类生产设备齐全,有固定资产5000多万元人民币。
3、高规格质量控制体系和生产流程
公司拥有环保型染厂、高速织带、电脑提花、走马织带、丝印、热转印、车缝等车间,最早拥有自己的产品物性测试实验室。同时,我们高度重视品管体系的建设,聘请具有日资电子厂品管主管工作经验的品管专业人才构筑强有力的品质管控体系。完善的配套,使得我们在做好各环节品质管控的同时,确保产品高效稳定生产。
4、高效专业的核心运营团队
2004年开始我们进行去家族化管理,引入合伙人制度。从而形成了一支经验丰富、技术娴熟、长期稳定、战斗力强的销售、生产和管理队伍。
5、拥有多项行业专利、注重研发和环保
我们是最早参与研发新型环保材料的挂带生产厂家之一,与众多知名品牌合作,大力倡导使用再生纤维、可降解的竹纤维等新型环保材料。
6、60%的世界500强企业客户选择
我们通过了BSCI、Sedex、Coca-Cola、Vodafone、L'OREAL,Universal, ISO9001:2000等的验厂。我们二十多年来聚集于我们所在的细分行业,我们专业与专注,为我们赢得了众多高端的客户,我们是2012年伦敦奥运会和残奥会官方挂带唯一授权生产厂家。此外,我们的重要客户还有Disney, 保时捷,法拉利,百威啤酒,Hello-Kitty,Microsoft, 三星,百度,Fedex, 顺丰速运等。
7、市场占有率名列前芧
产量高,销售广,影响大。平均每月生产逾千万码的各式织带,年生产各式织带上亿条;是最早参加阿里巴巴国际站宣传推广的第一批厂家之一;是最早通过自己公司名义申请广交会摊位的挂带厂家之一。产品性价比高,竞争力强,挂带产品直接或间接地销往全球各个角落,实现国别的全覆盖!
8、小订单、个性化、快速生产
为了适应新形势下个性化、定制化的新要求,突破生产管理的瓶颈,我们在行业中率先进行生产流程的信息化改造,运用最新的移动互联网技术再造客户与工厂的关系,让用户及第三方设计机构或个人参与产品前期设计,令订单轻松实现小量多样化、客户与工厂互动得以快速响应,数据实时共享的新型制造企业。这个信息化的改造必将大大提高我们的生产效率、管理水平以及客户体验效果,使我们成为具有更高竞争力的全球挂带生产智造的标杆企业!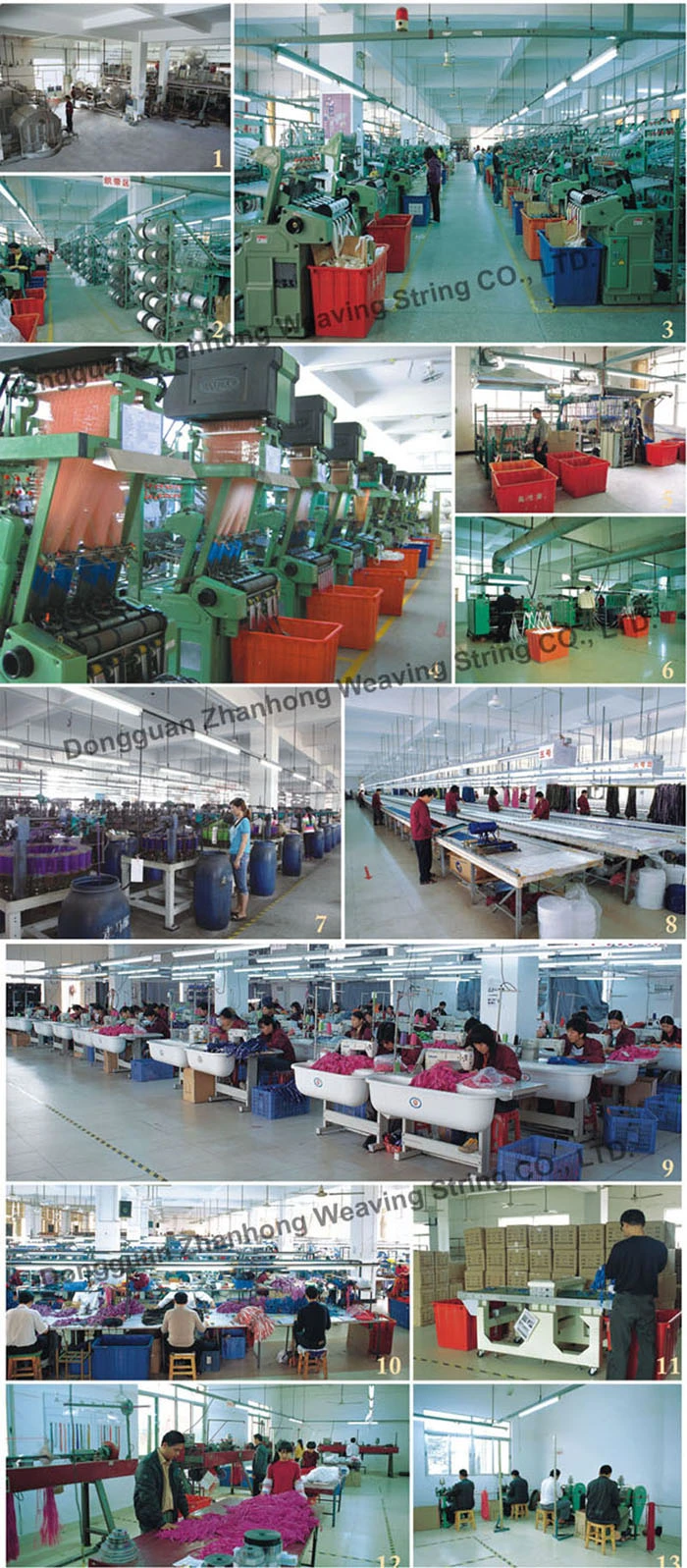 Contact Person: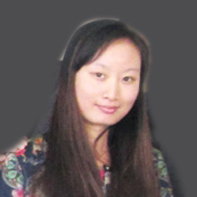 Amanda

E-mail:
info@zhanhong.com.cn

Tel:
(0086)-769-88666118-8010 / (0086)-13450015004

Fax:
(0086)-769-88666138

Postcode:
523981

Address:
44th Pearl road, Shatian Town, Dongguan City, Guangdong Province, 523981, CHINA