《Xiamen Evening News》 Report about our factory.
"Xiamen Evening News":
Son-in-law of Xiamen manufactured the lanyards ofLondon Olympics, which exposed the struggle history of starting empty-handed
xm.fjsen.com 2012-08-01 18:10 Liying Liu Source: Xiamen Evening News Let me remark
Please see the report of " Xiamen Evening News" about our factory :


http://www.fjsen.com/d/2012-08/01/content_8974965_4.htm

Jieming Chen said, there are a lot of businesses, many international brands commit them to produce lanyards, so he didn't notice the usage of these products. Until the eve of opening ceremony of London Olympics, Jieming Chen saw a piece of MicroBlog and learned that the producing lanyards were the passing lanyards for delegations, officials and reporters. According to him, Zhanhong factory had produced 700 thousand lanyards totally, after investigation, they learned 550 thousand lanyards were used for Olympics, and 150 thousand lanyards were used for Paralympics.
Jieming Chen expressed, he couldn't reveal the profits of the lanyards, but he can make sure that the order didn't be obtained by low price, for this order it has reasonable profit margin.
According to him, in fact, in earlier years the lanyards produced by Zhanhong factory had ever appeared in all kinds of large international tournaments, including Athens Olympic Games, Germany World Cup in 2006, South Africa World Cup in 2010. In addition, Disney, Coca Cola etc also are their customers. " Every month the company needs to produce 5 or 6 million lanyards, so 700 thousand lanyards isn't large order. Once Disney had placed order of 10 million pcs, and must complete the production within 40 days, I urgently transferred to over 10 companies of Jinjiang etc districts, in the help of peers, the products were delivered on time. The customer felt very surprised –why Zhanhong appealed strongly to peers."
【Background】
Immigrant worker is converted into "Weaving String King"
According to our knowledge, in 1991 Jieming Chen graduated from technical secondary school when he was 20 years old. He went to Southern –Shenzhen with his father together, firstly he worked at a Hardware Factory. One year later, he founded Dongguan Zhanhong Weaving String Co., Ltd. " It's just a link of manufacturing shoelace, for other processes they needed outsourcing." Jieming Chen said. In 2001 by Internet the company started to contact with the world and commenced to receive export orders.
Jieming Chen is a son-in-law of Xiamen. " His father-in-law is a habitant of Xiamen Port. He graduated from Fuzhou university and then taught in Zhangpu, he also is an English teacher of old generation in Zhangpu." Jieming Chen said. His mother-in-law and brother-in-law both live in Xiamen now. And he has property in Xiamen city and often come back to Xiamen.
Someone jokes to change MicroBlog of Jieming Chen to " Lanyard supplier of London Olympics". For that, Jieming Chen frankly expressed, he wishes to win more business opportunities through London Olympics because it's a remarkable event. By its publicity and reputation, he can develop Chinese market.
"Foreign brands like to print Logo etc on the lanyards, and the lanyard becomes a good advertising carrier. But in this field the market is still in "Enlightening" stage in China." Jieming Chen said. The company has ever participated Shanghai Gift Exhibition etc, and negociated the businesses about lanyards, but most of enterprises don't feel interested. He believes, this time the company enhances its popularity because of London Olympics, which is sure to be favorable to develop Chinese market.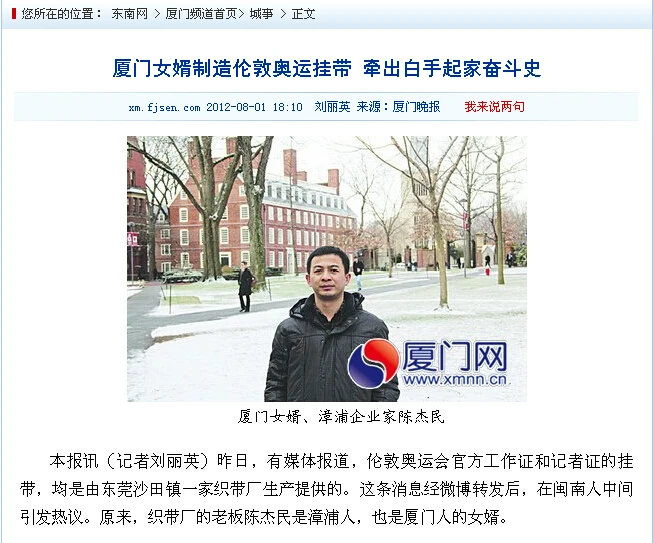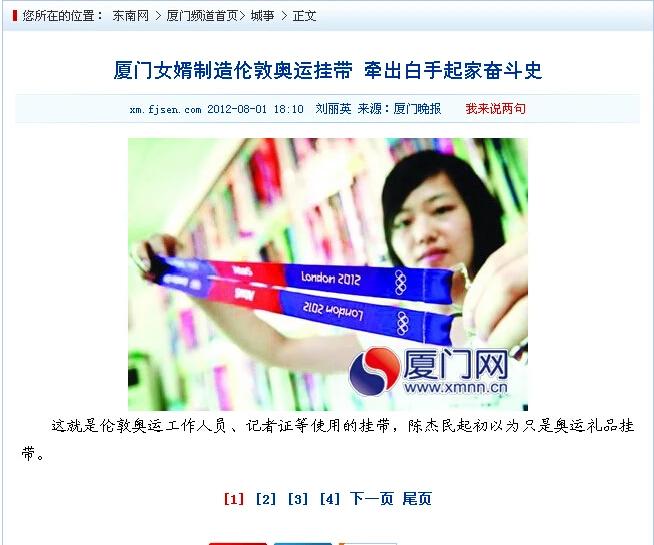 Contact Person: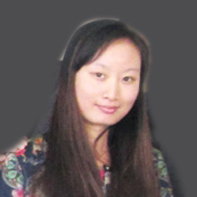 Amanda

E-mail:
info@zhanhong.com.cn

Tel:
(0086)-769-88666118-8010 / (0086)-13450015004

Fax:
(0086)-769-88666138

Postcode:
523981

Address:
44th Pearl road, Shatian Town, Dongguan City, Guangdong Province, 523981, CHINA